I am motivated by the following question: How might we open up possibilities for people to feel and experience meaningful and dignified lives? This inquiry emerged through my undergraduate studies as a human geographer, which I first examined as a public radio and podcast producer for NPR and The On Being Project. Now, I aspire to practice that caregiving and possibility-opening through medicine.
I completed Goucher College's post-baccalaureate, premedical program and am a current M.D. candidate at The University of Chicago Pritzker School of Medicine. Broadly, I am interested in the "arts of living on a damaged planet" as coined by Anna Tsing, phenomenology, affect, and more-than-representational theories. Particularly, my current interests include heart rate variability in child psychiatry, wisdom development in medical education, and the formation of individual and collective meaning through narrative. As always, I am committed to reducing health disparities across race, increasing medical access, and prioritizing humanism within medicine.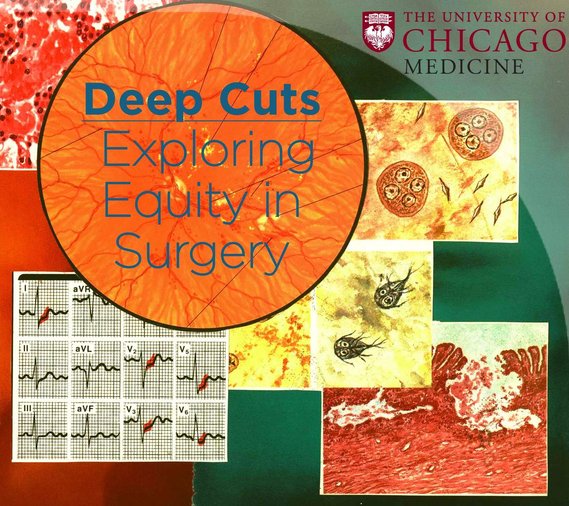 Current Projects
Deep Cuts, from the Department of Surgery at UChicago Medicine, is hosted by Dr. Janani (Jen) Vigneswaran. The show explores how equity and inclusion issues around surgery manifest in the lives of the patients we serve on the South Side of Chicago and how we might begin to correct those disparities.
Episodes for season one include trauma surgery and gun violence, vascular surgery and disparities in limb-sparing vs. amputation across insurance type, prostate cancer and the disparity in long term outcomes across race, colorectal surgery and anal cancer screening, food deserts in bariatric surgery, and more.
Bio
Tony Liu is a M.D. Candidate at The University of Chicago Pritzker School of Medicine and a former public radio and podcast producer.
For The On Being Project, Tony produced the nationally-broadcast, Peabody-award winning program On Being with Krista Tippett. He also served as lead-producer and co-creator of the podcast Poetry Unbound, which reached #1 in Apple Podcast's Arts Chart and has received over six million downloads. Prior to The On Being Project, Tony worked as a producer for NPR's TED Radio Hour, Morning Edition, and RadioWest. His work has been featured in Outside Magazine, The New York Times, and The Guardian.
Tony graduated Phi Beta Kappa from the University of North Carolina at Chapel Hill in 2017 as a Morehead-Cain Scholar. He studied affect and non-representational theory under Betsy Olson at UNC Chapel Hill's Department of Geography. He completed his post-baccalaureate studies at Goucher College in 2021.